PA002005 | VPCLS2 PROFIBUS Lean Slave ASIC
Due to the current Worldwide ASICs shortage, PLEASE contact us first for availability! +1 678.880.6910 or info@profichipusa.com
$ 19.00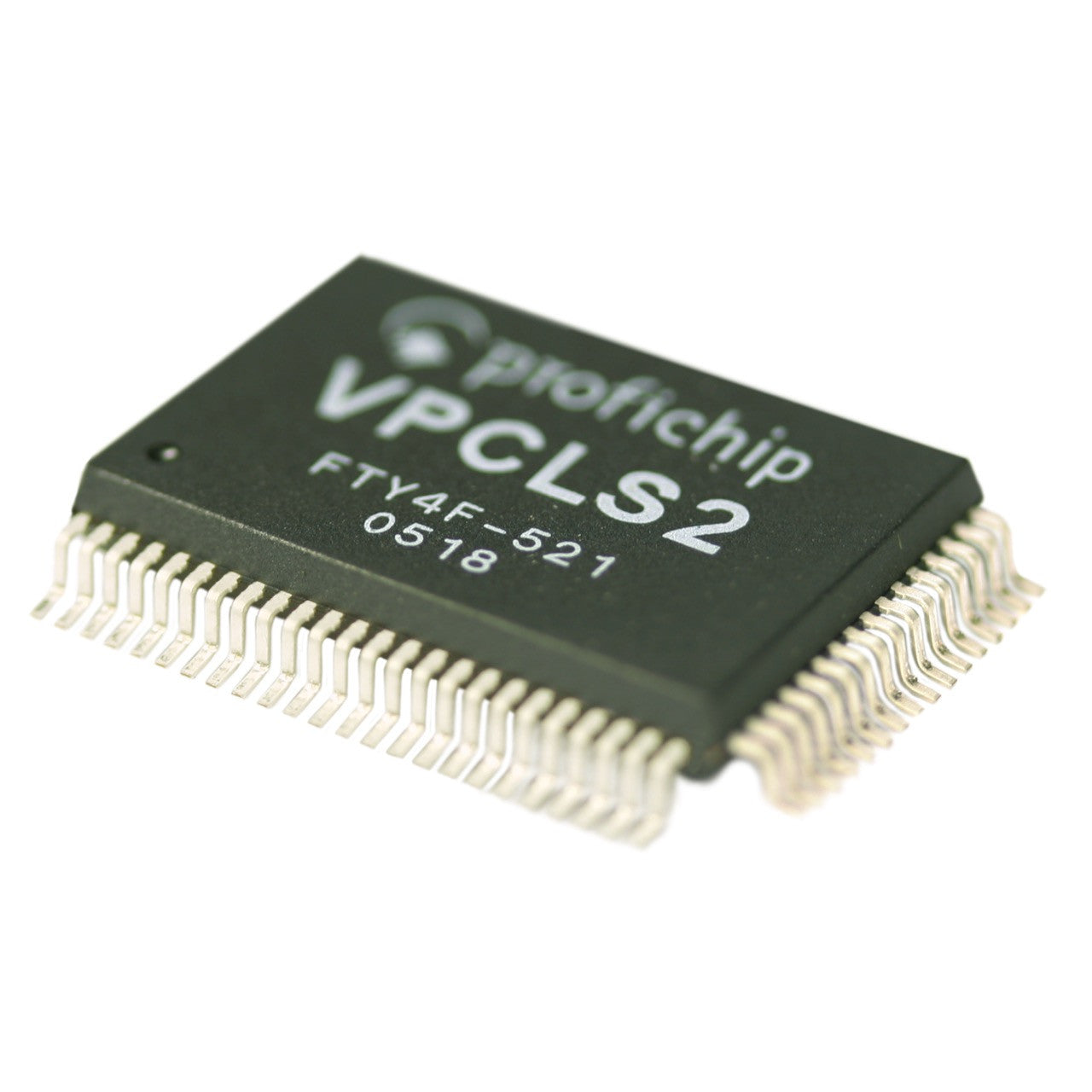 PLEASE call first for availability! +1.678.880.6910 or info@profichipusa.com
$ 19.00
PROFIBUS DP Lean Slave Controller
General Description:
The VPCLS2 is a complete single-chip-solution for PROFIBUS-DP (EN50170) in the area of digital I/Os. There is no external micro-controller necessary. The VPCLS2 is pin- and function compatible with the existing LSPM2 (6ES7195-0BA02-0XA0) layout. It is perfect for simple digital field devices.
Block Diagram:
Features of the PA002005:
100% compatible to LSPM2 
PROFIBUS-DP protocol handling in hardware 
32 Bit I/O, 1 up to 3 Byte configurable as diagnostic inputs 
5V power supply 
Maximum data transfer rate 12 Mbit/s 
Package PQFP80 
Asynchronous interface according to PROFIBUS-DP 
Automatic recognition of data transfer rate 
Evaluation Kit available
Functional Overview:
The VPCLS2 handles all communication- and diagnostic tasks of the PROFIBUS-DP slave protocol independently. No external micro-controller is required. All necessary timers and monitoring functions are implemented in the VPCLS2. Therefore this ASIC is optimally suited as complete single-chip-solution for digital I/Os.
The protocol is processed by the well-known DP-core of the VPC3+, which has been optimized especially for these tasks. As an interface to the application, there are 4 ports available, which may be configured as 32 Bit I/O´s. An additional 5th 8 Bit-port acts as diagnosis-port. If necessary, I/O-ports C and D can be configured as additional diagnostic ports, too.
Communication to the PROFIBUS side happens asynchronously with up to 12 Mbit/s. Time-critical applications take advantage of the high transfer rate and the complete hardware integration of the DP-protocol. The baud rate is detected automatically by the chip. The communication is monitored by a watchdog timer. profichip has the perfect alternative to the LSPM2 layout.
Downloads
Brochure
Manual